Chi Siamo / About Us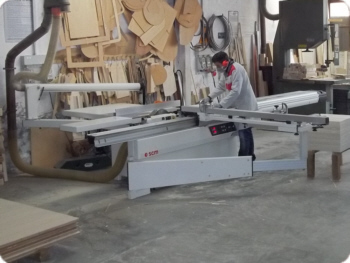 La nostra attività artigianale comincia con la produzione di raffinati complementi d'arredo in stile classico ed il sapersi rinnovare costantemente nel corso degli anni ci ha portati, oggi, a specializzarci nella produzione conto terzi di mobili e complementi di qualsiasi tipo, sia classici che moderni. Partendo dal disegno o dal mobile campione, la nostra collaudata esperienza, unitamente all'utilizzo di materie prime rigorosamente selezionate, ci consente di sviluppare la produzione completa, per arrivare a fornire prodotti di elevata qualità. Il ciclo produttivo avviene completamente all'interno dell'azienda, secondo processi artigianali che privilegiano la cura dei dettagli e delle finiture, garantendo così ai nostri clienti la massima professionalità e, al tempo stesso, la massima riservatezza.
Our craft production started with refined pieces of furniture in classical style and the ability to renew ourselves over the years has brought us nowadays to specialize in third party production of every kind of furniture both in classical and modern style. Our proved experience together with the use of selected raw materials enable us to develop the whole production starting from a plan or from a specimen to obtain high-quality products. The production cycle takes place within the company according to craft processes that give real attention to details and finishes, ensuring our customers with the utmost professionalism and, at the same time, the strictest privacy.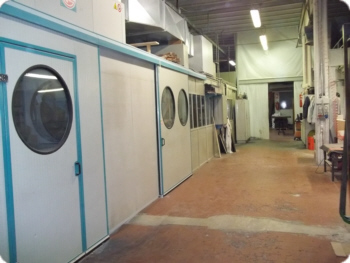 Al vostro servizio con competenza e serieta` / To your service with competence and reliability